Limited se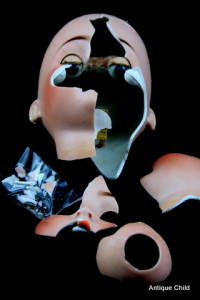 minars to learn doll repair are 5 consecutive days of work and instruction. This does NOT include arrival or departure days. Space in any given seminar is awarded on a first-come, first-serve basis, limited to 3 students due to the intensive one-on-one instruction. Should your reservation & contract be received after a class is filled, your funds will be returned, and you will have priority for the next seminar. Should your deposit not be received by the deadline date, (without prior arrangements of non-receipt) it is assumed that you are not interested in the seminar at this time.
Seminars to learn doll repair are usually scheduled for the convenience of the student, based on coordinating time schedules of Janie Nafsinger and the student's. It is to the student's advantage to be first to schedule a seminar as following students will be required to accommodate an already set schedule
Activities:
Repairing and painting leather and paper mache bodies
Air brush instruction, practice and application
Painting bodies and features
Supply source information
Doll library – must have material to review
Doll clothing appropriate fabrics and styles for period and type of doll
Cleaning dolls and doll bodies
Discuss and/or mix paint for repairs, include information on primer, thinners, flattener and important success tips
Color matching instruction and practice
Wig maintenance and repair
Sanding and safety instruction
Air brush instruction, practice and application
Painting bodies, features and hair
Wig maintenance and repair
Cloth bodies construction, cleaning and maintenance
Working with brushes
Restringing
Making and installing rocker eyes
Eyelash construction and application
Teeth application
Lodging  – There are reasonably priced motels within 15 minutes, if you wish. Students who are here to learn doll repair are welcome to utilize on-sight guest facilities. Also available is a camping area (with RV dump & limited hook-ups) that overlook the Snake River Valley and Owyhee mountain range. Lodging is NOT included in the price of the seminar, it is a courtesy. I don't charge for it. If you stay with us, you fix your own own breakfast and lunch from things we have on hand or you can provide your own. Dinner is prepared for you.
Laundry Facilities – You are also welcome to use the laundry facilities during the seminar whether or not you are staying with us. You are responsible for your own laundry during your stay. If you want clean sheets you have to wash them yourself. In other words, this is just all a courtesy, no maid service included! Letting you stay with us is just to help you get more from the seminar and to save you money.
Partner or Multi-Person Seminars – The cost of the seminar is per person—husband and wife, business partners, friends who want to attend together, will receive a discount of $200. Each person will restore his/her own dolls, and restore the same number of dolls, so if you take the seminar together EACH of you will need to bring the items on the "bring list."
What should I bring? Please check out the the "bring list link," which details what you will need to bring to learn doll repair at this seminar, and your signed contract, which states what you get for your money. If you are unable to attend the seminar, but wish to participate in a future one, call or e-mail for the next available dates. Although I MAY state the dates of the next seminar, there is some flexibility and I try to get the best dates for all when I can.
Schedule – Career training seminars are limited to three students per seminar, but many seminars to learn doll repair only have one student. This is career training. It is hard work—labor intensive. Each day a certain goal must be reached in order to crowd in all you need to learn.