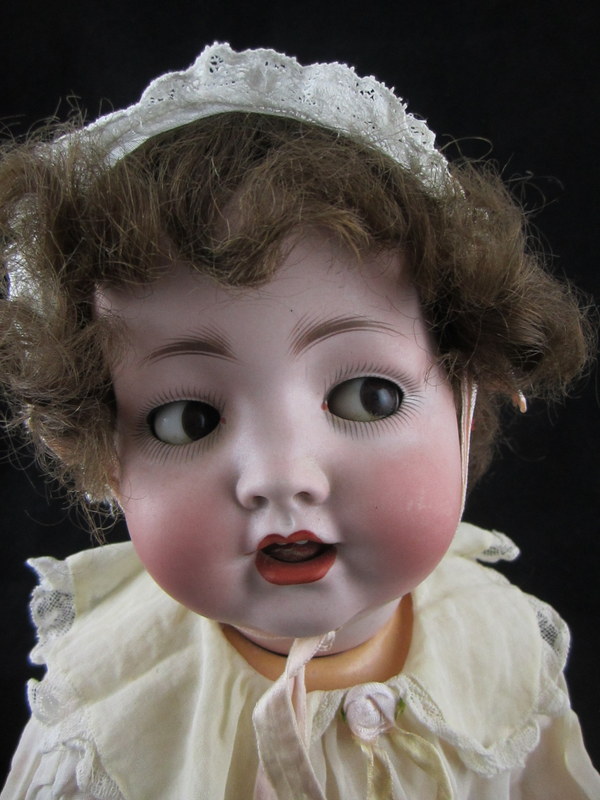 Are doll appraisals important to protect your collection & investment?
In fact, a professional written doll appraisal is the single most important thing you will need if your dolls are damaged, stolen or being sold. Don't be caught by not knowing what your doll collections are worth.
WRITTEN or ORAL?
While brief oral appraisals are a good earmark of the value of your doll, the details are often forgotten.  To have a complete appraisal it is best in a written form where specific item information is documented as to the details of your doll, condition, maker history, provenance, current market trends and other relevant information about your doll.  
As a courtesy to good customers, a free appraisal is provided upon request.  The appraisal is provided in electronic form for customers out of the southern Idaho, Boise Valley area.     Each appraisal is developed and reported in compliance with the Uniform Standards of Professional Appraisal Practices(USPAP).   
WHAT IS THE APPRAISAL PROCESS?
Send photos to Antique Child,  full body, with and without clothing, close-ups of face and identification marks of maker on the back of the head or other places on the body, notes about damage to head or body. Any other relevant information that would affect value should be included such as size, clothing or accessories that go with the doll, etc. 

The information will be tabulated on an easy to read form that you may use for insurance or sale purposes.

Upon completion of the appraisal, a pay request will be sent to you (PayPal unless otherwise indicated).

After financial obligations are complete, the appraisal will be sent to you, via internet, unless otherwise requested another method. 

Any questions or clarifications are welcome.  
AFFORDABLE COST
Doll appraisal rates vary according to complexity and application. Appraisals for a few dolls are $20-$25 each for a written appraisal (based on an hourly rate), which includes all the elements of  Uniform Standards of Professional Appraisal Practices (USPSP) guidelines, as well as current secondary market trends. For doing a larger collection the appraisal rate per doll is vastly reduced because they are based on an hourly rate of $25 per hour (verbal or written) and more dolls can be done per hour than single items. Feel free to contact me to discuss your appraisal needs.
Consider using Antique Child services in:
Estate planning and sales assistance

Auction catalog services for selling your collection

Appraisals for insurance purposes

Inexpensive verbal appraisals for the hobbyist

Free written appraisal with any completed doll restoration